Learn how to make clay pots without using a potters wheel in this 3 hour class for the introduction to hand building with clay. Basic hand building skills will be introduced. Class will begin with pinch pots and coil pots. Forms and functions will be discussed and introduced. Others tools may be utilized. Students will make a few pots depending on ability and skill development. No experience is needed. All tools and material will be provided.  After clean up, students will choose a glaze color. Pieces will be dried, glazed and fired in the weeks following class. Students will be notified when their pieces are ready for pick up. Open to anyone age 11 and up. Students may bring an apron if they wish. Short fingernails are recommended.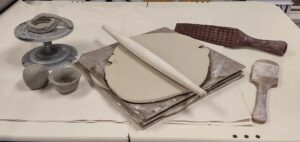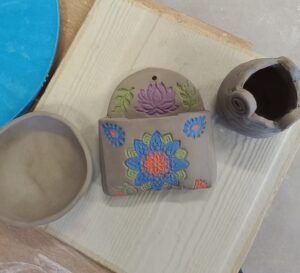 Bookings
Do you already have an account with us?
Sign In
Log in if you already have an account with us.